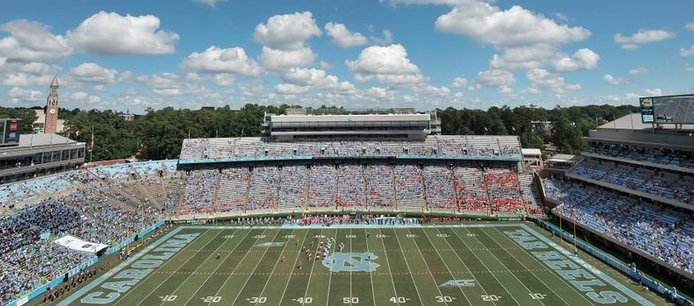 I've always wondered why UNC didn't have a better program and fan base. I get that basketball will always be king for the Tar Heel State but football, especially college football, is God south of the Mason-Dixon Line. Plus those Carolina Blue jerseys are some of the nicest in the country. But it doesn't matter why now because Bug Howard just solved the attendance issue.
Seriously this is an awesome (and undoable) suggestion. You don't need any reason other than the game itself to get me into Beaver Stadium but PSU and UNC do not have the same following. You need an added gimmick to get asses into seats and a pickup basketball game would do just that.
If Howard tweaked the idea a little and had former UNC players who didn't quite make it in the NBA (and there are plenty) play at halftime we're a hell of a lot closer to making this a reality.
PS- I realize this is a logistical nightmare and will never happen. I just like the cut of Bug Howard's jib